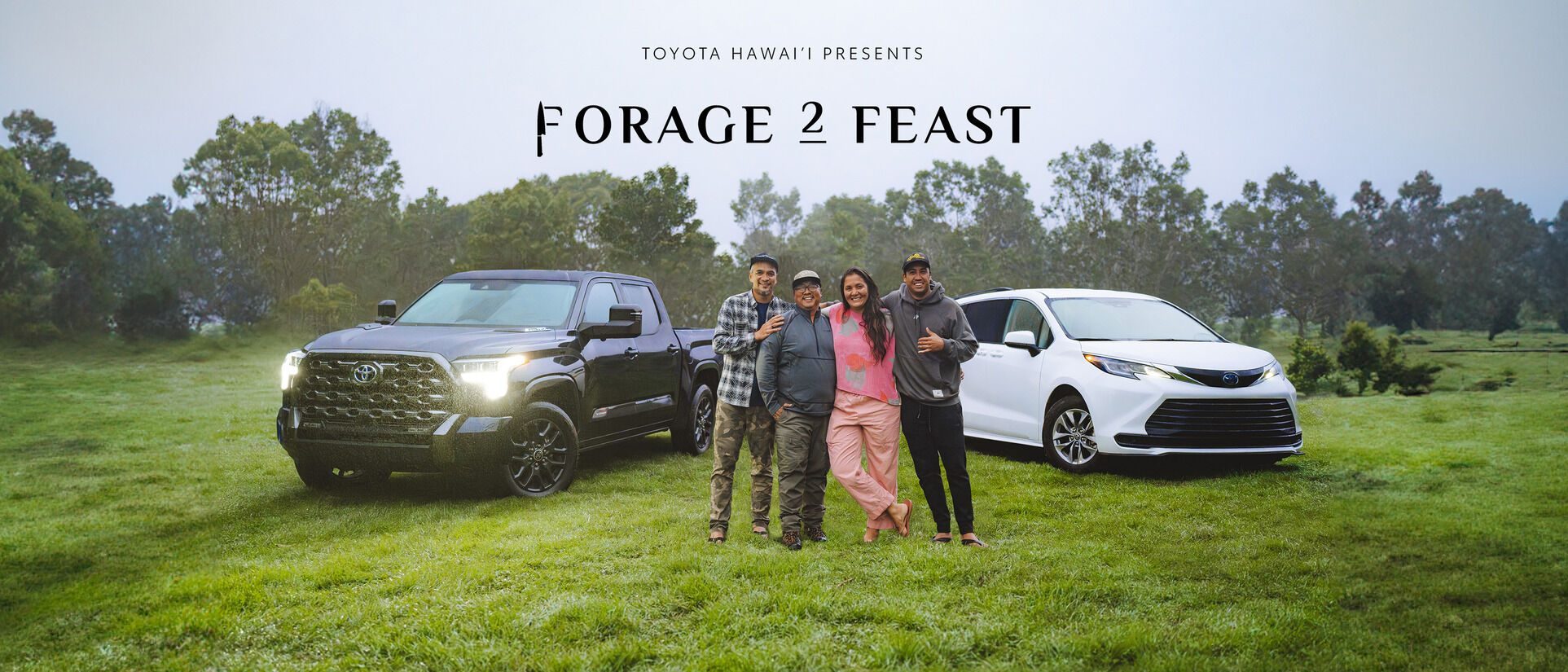 Toyota Hawai'i Presents: Forage 2 Feast
Toyota Hawai'i Ambassadors Mark Noguchi, Kimi Werner, Kūha'o Zane, and Zavier Cummings embark on an exciting journey of taste and responsibility. They go from mauka to makai in the Toyota Sienna and Tundra i-FORCE MAX to show us how foraging for invasive species enhances our relationship with food and our 'āina.
Featured Electrified Vehicles
Tundra i-FORCE MAX & Sienna
Take on your own adventure from mauka to makai and everywhere in between with the Sienna and Tundra i-FORCE MAX's unmatched Toyota reliability and trusted hybrid performance.